Small Works Group Art Exhibit & Sale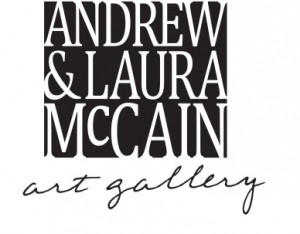 You are invited this magical holiday season to an opening reception showcasing 35 unique and talented local and regional Artists at The Andrew & Laura McCain Art Gallery (ALMAG) in Florenceville-Bistol. Join the Gallery as they unveil their most anticipated show of the year, "Small Works Group Art Exhibit & Sale" on Thursday, November 14th from 7 to 9pm. The exhibit celebrates the works of many local & regional artists that enrich lives with the beauty of their work. An evening of fine wine & hors d'oeuvres as you enjoy the warmth of the Gallery as it is transformed into a magical holiday marketplace of fine art treasures and extraordinary gifts that will be cherished for years to come.

The "Small Works" exhibit offers hundreds of beautiful one of a kind fine art pieces just in time for the holiday season. Included are jewelry by Metalsmiths, sculptures & iron work, paintings from an array of local Artists, pottery, hand turned wooden bowls and burls, handcrafted baskets, fibre items, and so much more.  All items priced under $100. Enjoy a holiday shopping experience like no other and love the gifts you give.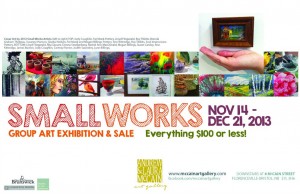 The show will be on display from November 14th to December 21st. For more information about the exhibit or ALMAG, please visit www.mccainartgallery.com or 'like' the Gallery's page on Facebook: www.facebook.com/McCainArtGallery
Gallery Hours are Tuesday & Wednesday 10:30 to 5pm, Thursday 12 to 8pm, Friday & Saturday 10:30 to 5pm, and closed Sunday & Monday
The Andrew & Laura
McCain Art Gallery
8 McCain Street, Unit 1
Florenceville-Bristol,
New B­­­­runswick,
Canada
E7L 3H6
T: (506) 392-6769
F: (506) 392-8108
www.mccainartgallery.com