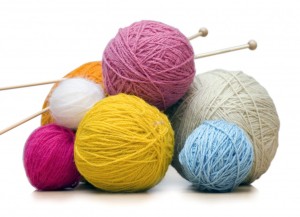 The Plaster Rock Public School Library will be hosting a FREE Learn to Knit Workshop entitled "Close Knit Community," to be held at the Plaster Rock Library on three (or four, if required) evenings, from 6:30 to 8:00 p.m. on November 18, 20 and 25 (and 27 if required).

This workshop is for beginners and will teach the basics; such as cast on, cast off, increase, decrease, knit, purl, gauge, and adding colours. Participants will learn how to knit a dishcloth and a kitchen scrubbie, and will be introduced to other knitted items, such as hats, scarves, afghans and the Blankets for Canada project. All yarns and equipment will be supplied at no cost, and you will take home what you make, along with a booklet of easy projects, complete with instructions, so that you can apply what you've learned at the workshop to make other useful things.

Please register at the Library by November 15, 2013. For more information, contact the Project Coordinator, Joanne Michaud, at 356-2290 or the Library at 356-6018.